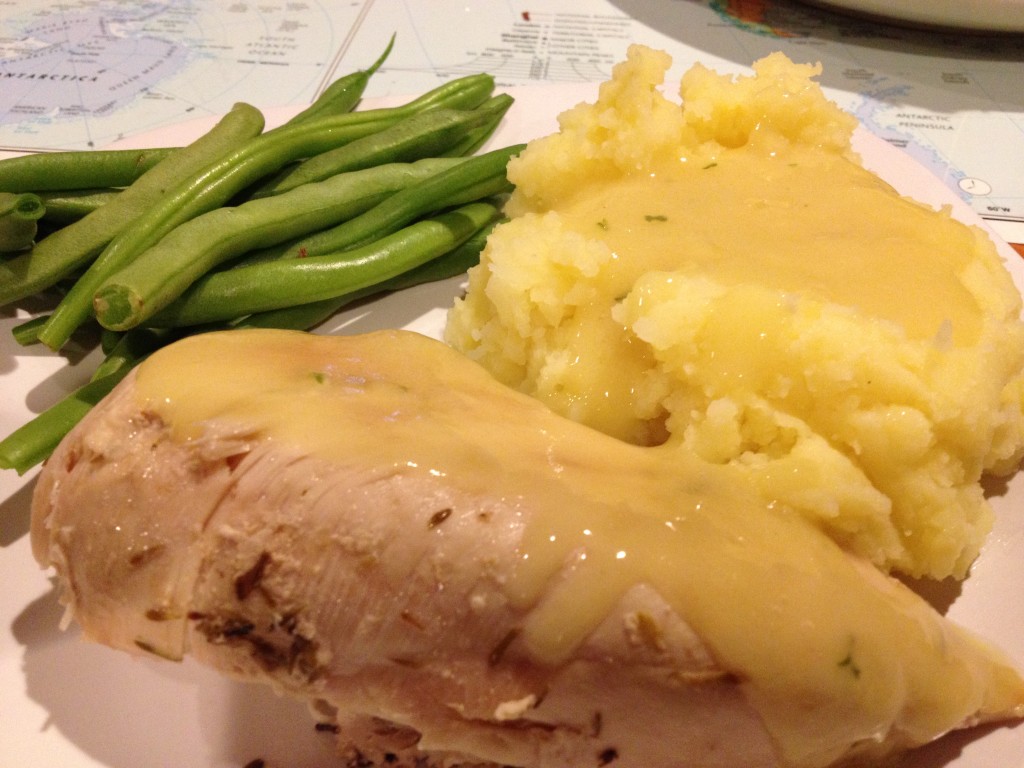 My nieces put together an entire meal for me to share with you all! We start off with Thyme Roasted Chicken. Tomorrow will be a Chicken Dripping Pan Sauce to go on top. Mashed potatoes for Thursday and a dessert for Friday! Serve with a side of green beans (as seen in the pictures).
Keep in mind that the oldest of my nieces who put this all together is fourteen! So, these are definitely recipes that YOU can do and more importantly, you can have YOUR KIDS participate in making as well!
The first recipe may have only a couple simple ingredients, but will burst with flavor when you taste it! Rubbing the herbs and butter under the skin of the chicken will change your taste buds for life! It seriously makes an incredible difference in how the flavor gets into the chicken, it really ends up in every bite. ***I use this same method on my Thanksgiving turkey*** ALSO, if you make broth with these chicken bones, the broth is going to be JAM PACKED with flavor.
Thyme Butter Roasted Chicken
1 whole chicken
4 tablespoons butter
1 teaspoon Thyme
olive oil
1 teaspoon salt
1/4 teaspoon pepper
1 cup water
Preheat oven to 425 degrees. Mix butter and thyme together with fingers and put under the skin of your roasting chicken. I put about 1 Tbsp in each section.
Roasting the chicken.  Rub skin with a little olive oil and season with 1 tsp salt and ¼ tsp pepper.  Place chicken in 8×8 baking dish.  Pour 1 cup water in the bottom of the pan.  Place in 425 degree oven for 1 ½ – 2 hours until light brown.  Turn oven off and let it sit in the oven for another hour to an hour and a half. Skin should be brown and crispy.