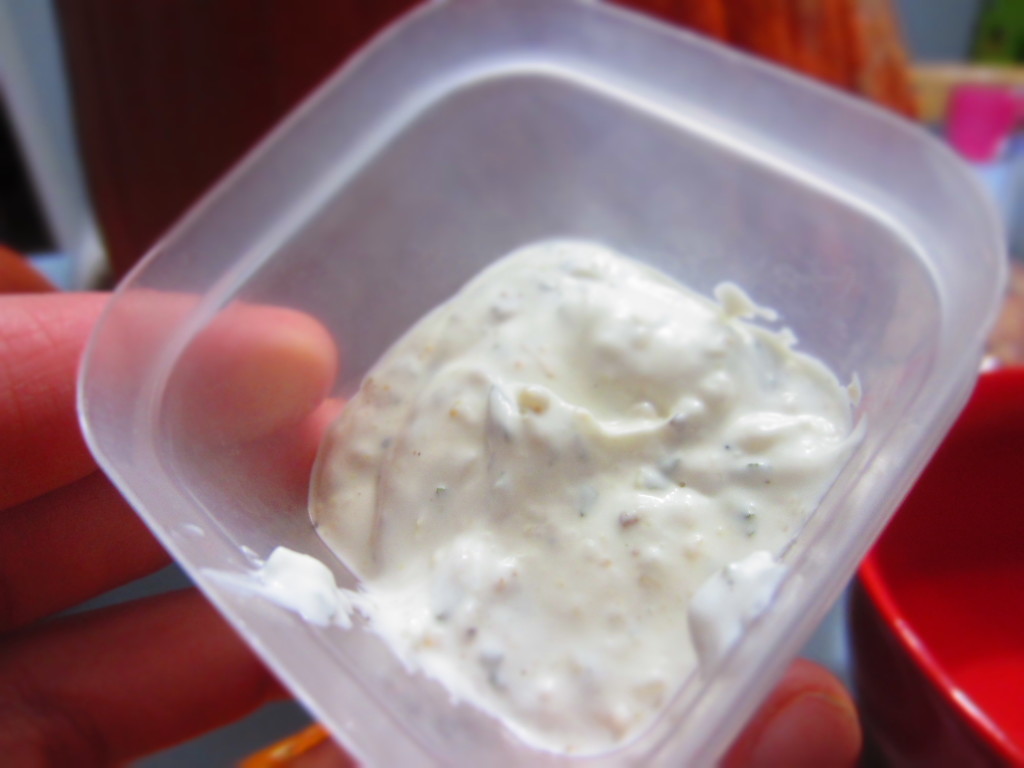 Want an awesome vegetable that you can make on your own and is just as good as any you'll buy, but less expensive? Oh and did I mention it only takes a few minutes to make? Ok good, here it is!
I love vegetable dips, but I don't think to buy them often. This is such a simple dip that gives you the same satisfaction as any store bought dip but its only 6 simple ingredients that you'll likely have around the kitchen. This is such a great dip for parties, or if people are coming over unexpectedly. I also love this one if you want to make something a little different for a snack. Also, it's gluten free (as long as your seasonings and mayo you have are g-free) for those of you out there that are concerned about that. So that's just another plus.
Veggie Dip
By: Becca F. Fillmore, dinnerforeveryone.com
1/2 cup sour cream
1/2 cup mayo
1 tablespoon minced, dehydrated onion
1 teaspoon parsley
1/2 teaspoon garlic powder
1/2 teaspoon steak seasoning
Combine all ingredients. Let sit before serving long enough for the dehydrated onion to have time to soften.