This is a great how to video you will definitely want to check out! Feta Chicken is a delicious meal that everyone will enjoy. With a wonderful mixtures of herbs with feta chicken and red peppers you will definitely be satisfied!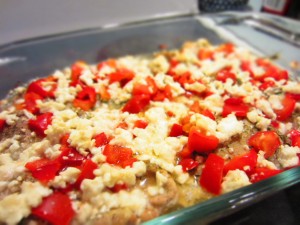 On a personal note, this video is from a few years ago and it features my oldest son (who was dancing and singing on last weeks video, check out my Becca Fillmore youtube channel to see it). It makes me so happy to see how much he is grown up!
Find Simple Feta Chicken recipe HERE and Enjoy!