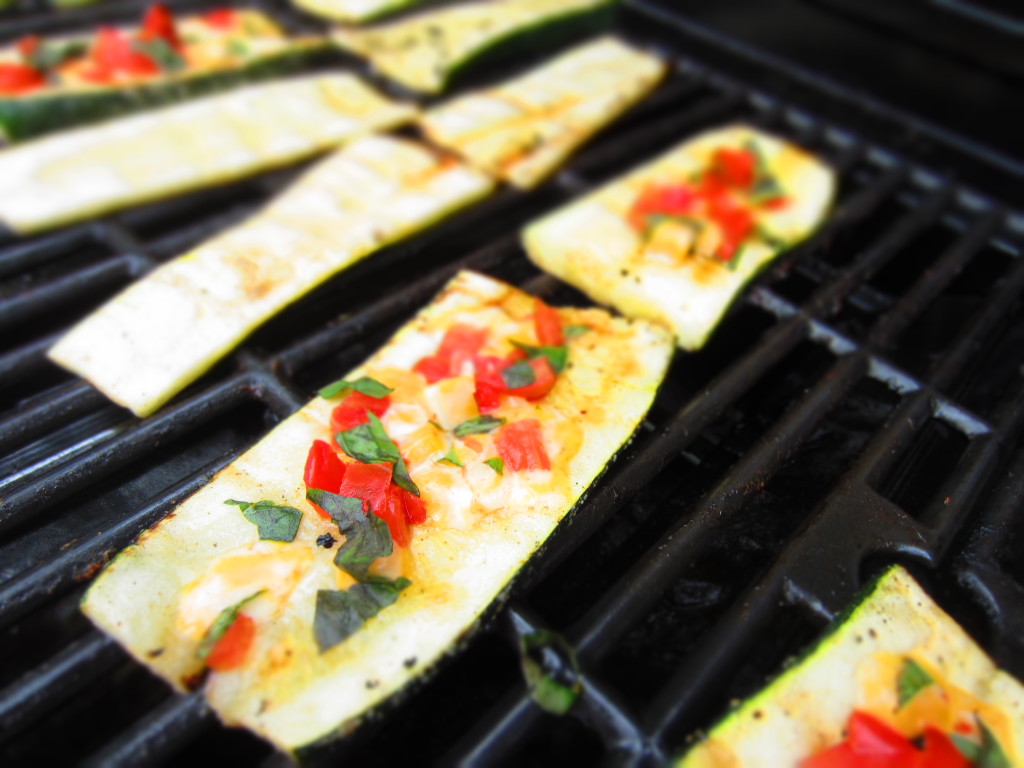 This little dish was inspired by my friend who typically makes these in the oven. Since it was beautiful out and I was calling them zucchini steaks I thought I'd grill them! I'm glad I did, they turned out fantastic! In the words of Clare's dad, "I'd give it a 10 star rating." I'm hoping that was a 10 out of 10!
The concept is pretty simple, chop up the zucchini into strips, toss them in some olive oil, and throw them on the grill.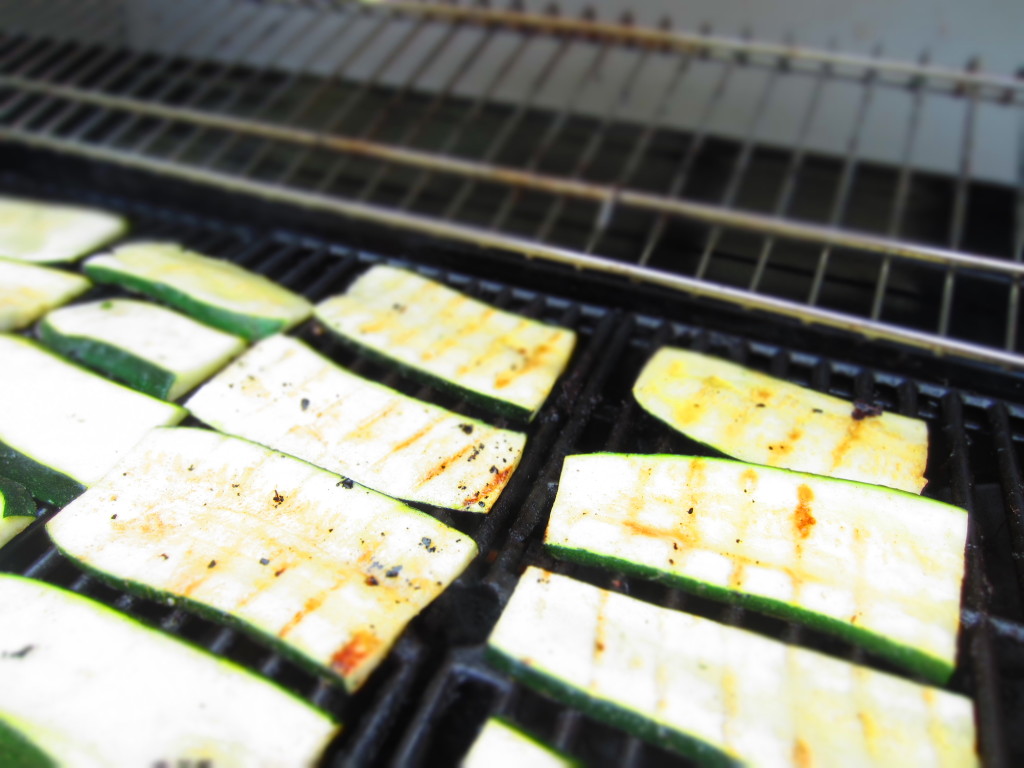 When they are almost done put a mixture of cheese, tomatoes and fresh basil on top.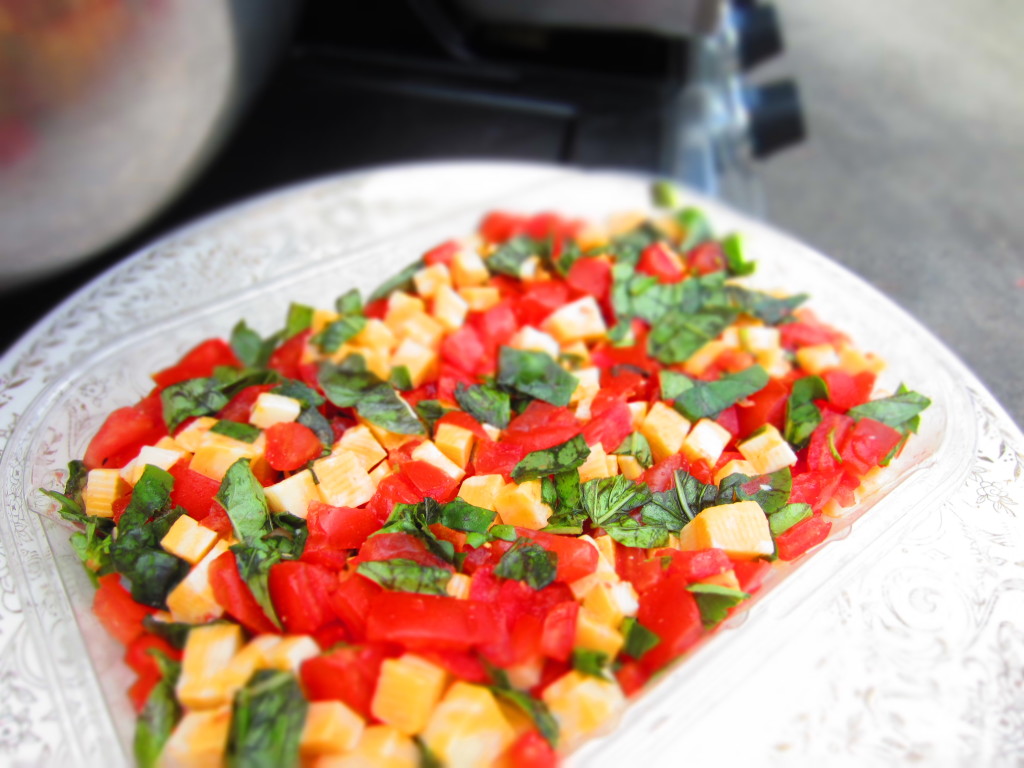 Wait until the cheese melts and eat!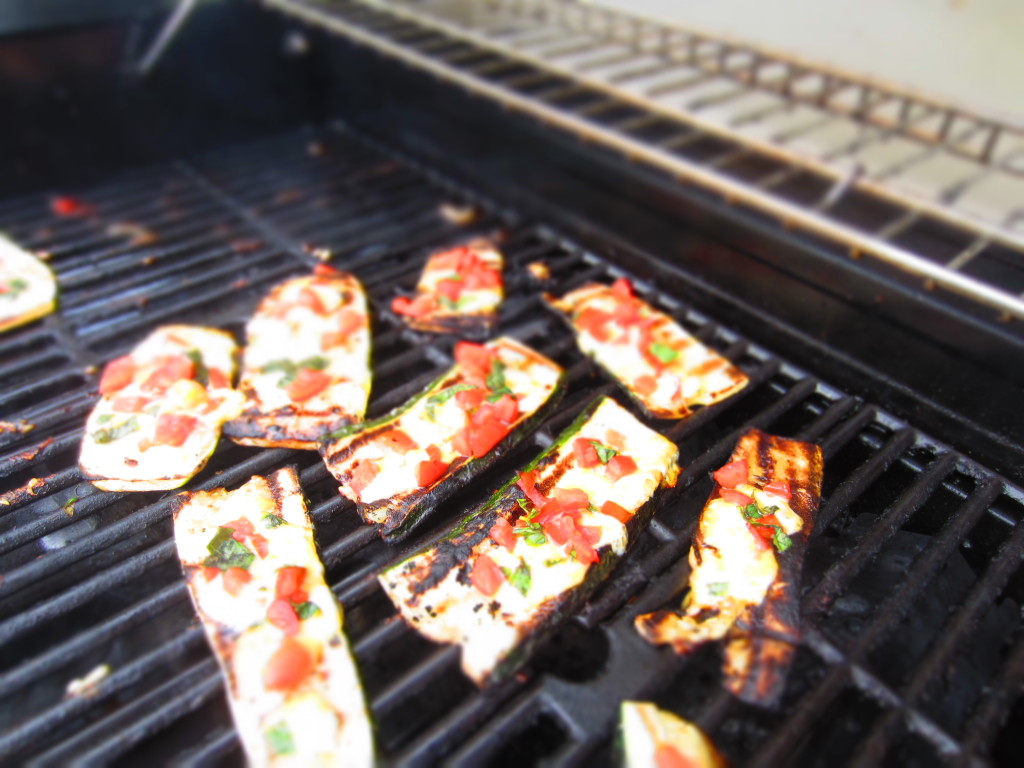 Serve them warm or even at room temperature. They have a great fresh taste to them, thanks to the basil and tomatoes. Thanks to the cheese and the zucchini it has a filling, comfort food taste to it that makes it ultra satisfying. This was definitely a winning dish! My husband took one hot off the grill to taste test, bit into it…less than 10 seconds later he gave me the thumbs up and the mouth full of food response, "These are good!"
This is such a great dish for this time of the year. Zucchini's are growing EVERYWHERE right now, so pick up some cheap zucchini's and try this out!
Zucchini Steaks
by: Becca F. Fillmore, dinnerforeveryone.com
1 cup cheese, cubed into small pieces
1 cup tomatoes, cut into small pieces, seeded
1/4 cup fresh basil, chopped into small pieces
1/2 teaspoon salt
2 giant zucchinis
olive oil
Chop zucchinis into 1/2 inch strips, put them in a bowl and drizzle olive oil over top, add salt and toss to coat. Combine cheese, tomatoes and basil. Grill zucchini for about 3 minutes, flip them, after 3 more minutes. Sprinkle the cheese mixture over top cover it and when the  cheese is melted, they are ready to eat!